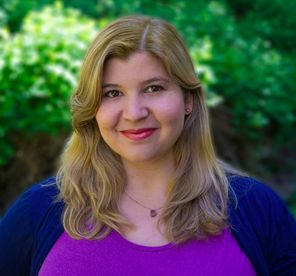 Dr. Christie Wilcox is a scientist, science writer, and social media specialist. She obtained her Ph.D. in 2014 in Cell and Molecular Biology with a specialization in Ecology, Evolution and Conservation Biology from the University of Hawaii at Manoa. She currently pens the Science Sushi blog for
Discover Magazine
. Through her writing, Dr. Wilcox shares her insatiable enthusiasm for biology, and she is renowned in the science blogosphere for her delicate balance of contemporary science and scientific perspective seasoned with just the right amount of wit.
Dr. Wilcox began blogging at Observations of a Nerd in 2008 (later picked up by ScienceBlogs), creating Science Sushi in 2011 when she joined the
Scientific American
blogging network. In 2013, she moved Science Sushi to
its current home as a part of the
Discover Magazine
website
. For
Discover
, she blogs on a wide variety of topics, though tends to be driven by her scientific interests, writing often about evolution, genetics and marine ecology. Her award-winning posts have been featured in numerous anthologies of the best science writing online, and have landed on the pages of major media outlets including
Scientific American
,
Slate
and
The Washington Post
.
In addition, Dr. Wilcox is a passionate activist for the use of social media for scientific outreach. She has several years of experience in writing feature articles, essays, editorial pieces, and blog posts on the topic of science education and communication using new media platforms. Her passionate appeal to draw scientists online has garnered her multiple speaking engagements at national conferences, and she has led workshops for other scientists on how to engage through new media for major scientific organizations including the National Institutes of Health and the American Association for the Advancement of Science, and created a resource wiki on online outreach. Most recently, she led an elite team of editors in pulling together over 25 of the greatest online science communicators to create
Science Blogging: The Essential Guide
, released March 2016.
Dr. Wilcox lives in the Puget Sound area where she continues her research on venomous animals. Her first book —
Venomous, popular science book on venoms
— released in August 2016.
In her free time, she volunteers with schools and outreach organizations to share her enthusiasm for science with the next generation. She also, on occasion, finds the time to enjoy life away from the lab and computer, and can sometimes be found playing with terrestrial biologists in the forests or on stage performing poor renditions of popular songs at local karaoke bars (hear more of her music
here
).
Photo by Jacob Buehler